At Horse Country, we are excited about our HorseCountryCarrot website and thank you for shopping with us. We want you to feel comfortable with Horse Country whether visiting our store, browsing through our catalog, or clicking around our website.
We have created a website to offer expanded and frequent access to all Horse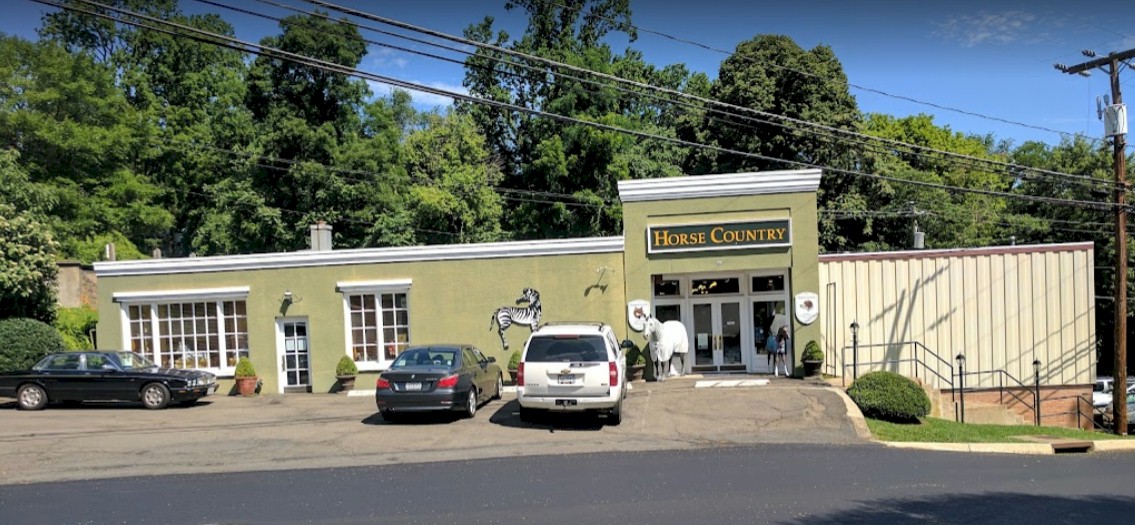 Country offers throughout the year. And, while we are pleased to increase our Internet presence, we maintain a strong commitment to the hallmark customer service valued by our customers since our opening day.
So please feel free to contact us directly at 1-800-882-4868 (HUNT) or, for those outside the US, 01-540-347-3141. We're open 10-5 Monday through Saturday. Experience for yourself the unique store called Horse Country. We trust that you will discover our website, like our catalog and store, is a delight for the eyes and a true "find" for your hunting and riding needs.
Horse Country Background
Horse Country Saddlery was founded by my family in 1970. From a small Warrenton tack shop, we slowly developed into the leading stockist of fine show ring attire in the United States.
By the early 1980s, interest in foxhunting was growing. We sensed the needs of foxhunters were not being addressed properly in the United States and we started expanding our range of offerings to this segment of the riding community. Today, we carry the largest and most comprehensive array of fine foxhunting attire and equipment in the world.
Located in the epicenter of Virginia's thriving horse community, we're closely attuned to the needs and interests of equestrians and their lifestyles. Our longtime customers include many of the best-known names in the world of horse sports. A stroll through our store may bring you face-to-face with a former Olympian, a well-known author, a revered Master of Foxhounds, or a legendary huntsman. Whether a figure of wide renown, a dear old friend, or your neighbor down the lane, you're always likely to meet someone you know at Horse Country.
Enjoy HorseCountryLife.com, visit our online store, HorseCountryCarrot.com, and peruse our latest catalogs....please remember, we want to see you at 60 Alexandria Pike in Warrenton, Virginia, our home. You have an open invitation!
Happy Hunting,
Marion Maggiolo
President